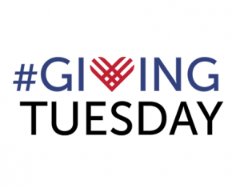 #GivingTuesday is held annually around the world on the Tuesday after Thanksgiving, and this year it is on December 1, 2020. This date begins your chance to give back to our community this Holiday Season with the spirit of giving. This year's #GivingTuesday event may start the first day of December, but it actually runs through the entire Holiday Season to New Year's Day.
You can participate locally in this event by making a monetary or material donation to TAHFH. Material donations are welcome at the ReStore and Rack. Click on the above red DONATE banner to participate with an online donation to TAHFH. Donations by mail may be sent to:
TAHFH
P.O. Box 1876
Tahlequah, OK 74465
Thank you for participating this year in #GivingTuesday!