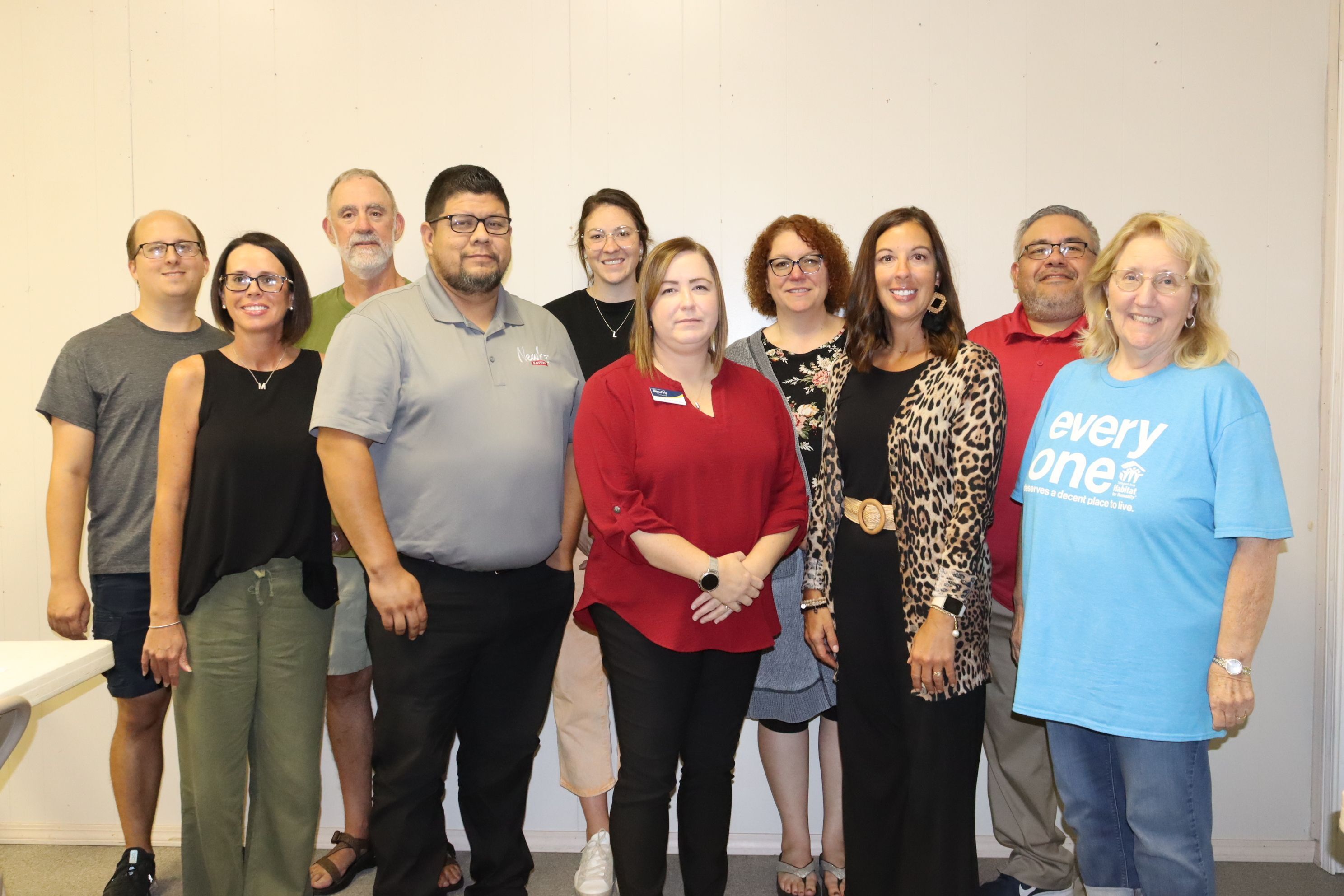 Photo above: Back row from left, Board Chaplain Pastor Austin Troyer, Mike Bingham, Ana Landsaw, Shawna Batson Members at Large and Kelly Callaway, President.  Front from left are Nikki Molloy, co-secretary, Junior Sierra, Vice President, Annie Kingcade, Treasurer, Jennifer Lynn, past president, and Linda Cheatham, Executive Director.  Not pictured: Dana Kellner, Secretary.  
Kelly Callaway, President
Junior Sierra, Vice President
Annie Kingcade, Treasurer
Dana Kellner, Secretary
Nikki Molloy, Co-Secretary
Austin Troyer, Chaplain
Jennifer Lynn, Member-at-Large
Shawna Batson, Member-at-Large
Mike Bingham, Member-at-Large
Anna Landsaw, Member-at-Large
 
Our board members and staff have an unwavering commitment to the Habitat mission, and a passion for serving those in need. We work tirelessly to ensure long-term sustainability of the organization.