SIGN-UP HERE to volunteer for the Women Build Event on March 19, 2022!
We also hope you can join us for the free "Hard Hats & Tiaras" event on March 11, 2022.
International Women Build Week is an even unique to Habitat for Humanity that coincides with International Women's Day in March.  The program engages, mobilizes, trains and empowers women by providing opportunities to participate in homebuilding and repair activities to help build stronger, safer communities. 
In the past, Tahlequah Habitat has only been able to participate in this event for one day out of the week. This year, we want to expand our horizons and provide activities each day of the week. 
If you or someone you know is interested in helping with this event as a volunteer, sponsor, or mini event host, please don't hesitate to reach out. The Women Build Event Volunteer Day is Saturday, March 19, 2022.
Visit us at 816 S College Ave. Tahlequah, OK 74464
Call us at 918.453.1332
Find and follow us on Facebook
Email Karmin at media@tahlequahhabitat.org
We welcome all support and are looking forward to our community coming together to give ladies of Cherokee County opportunities to learn and build with us.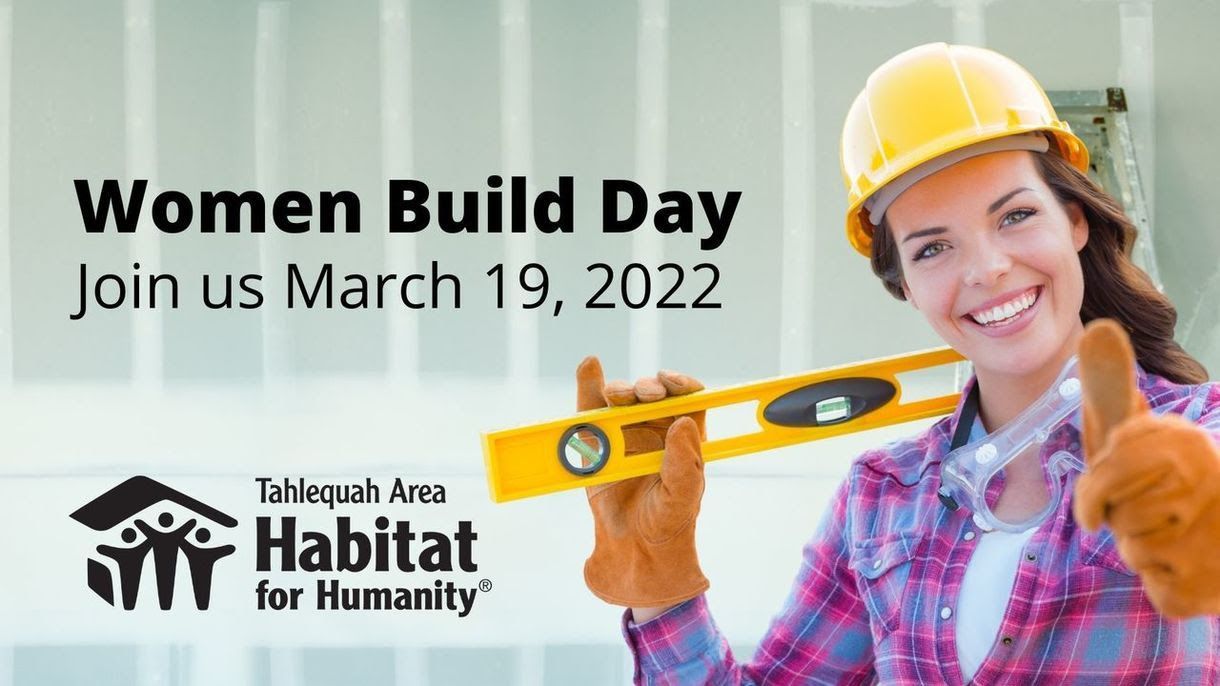 T-Shirt (below) not for purchase, but will be given to participants of Women Build Day.