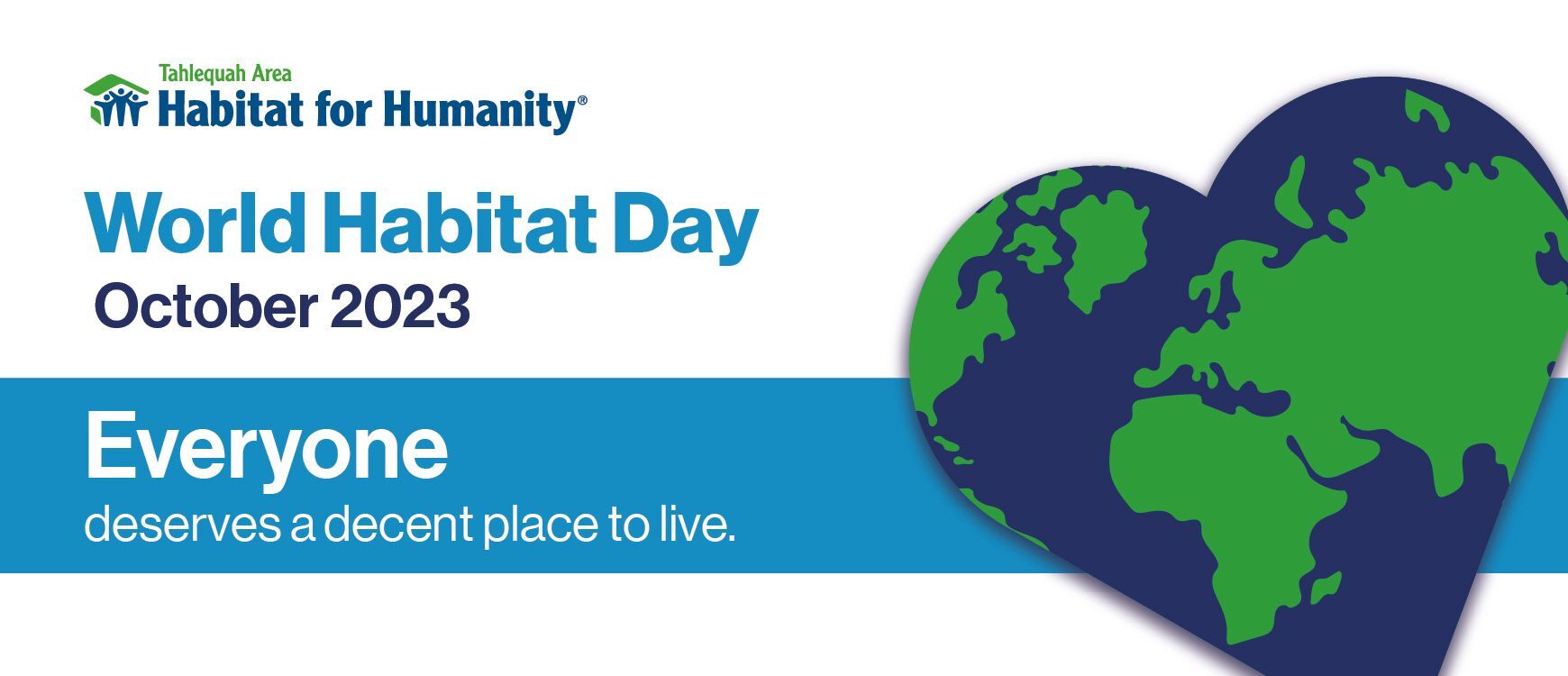 Shout out to our community for supporting the World Habitat Day fundraising campaign in October!  Local partners, BancFirst, Local Bank, the ReStore, and ReStore Rack collected $1.00 donations and displayed themed paper houses in honor of World Habitat Day. The fundraiser lasted through October & raised $871.00!
More than 30 years ago, the United Nations General Assembly took an important step in promoting the idea that everyone deserves a decent place to live by declaring that the first Monday in October would be World Habitat Day (WHD). This year's theme is "Resilient Urban Economies: Cities as Drivers of Growth and Recovery," exploring how a city's economy can benefit its residents.
TAHFH recognizes the basic right of everyone to adequate shelter. We understand that a decent place to live can often remove barriers to opportunity, health, and success. For low-income households, homeownership can be a catalyst to wealth building that can be passed down to generations to come.  After all, every one of us deserves the opportunity for a better future. 
Thank you!